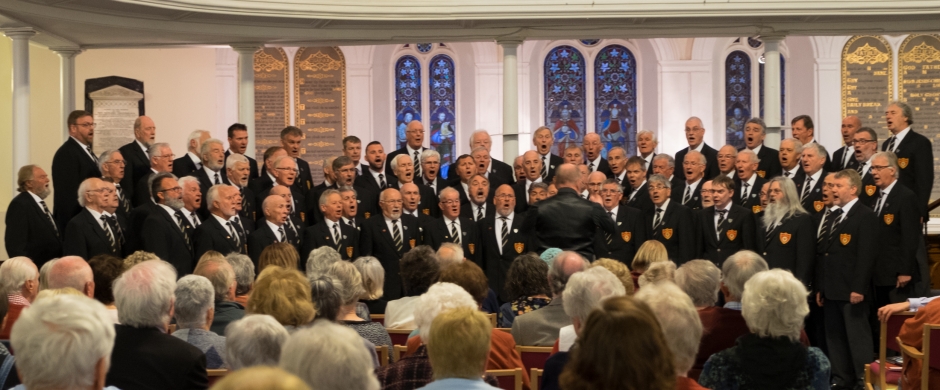 Cornwall International 2019: Gala Concert
Wednesday 8th May, 2019 - 2:50pm
The Ninth Cornwall International Male Choral Festival got off to a wonderful start on Thursday 2nd May showcasing the best in male singing, not only from Cornwall but from around the world with choirs from Cornwall, Australia and Canada gathering in Chapel Street Methodist church in Penzance to 'wow' an audience of over 400 with an abundance of song.
The Atlantic Boychoir is the first and only Provincial choir of boys and young men in Canada founded by Jennifer and Jakub Martinec in August 2016. The Singing Ambassadors of Newfoundland and Labrador are selected singers from across the Province that are inspired by the famous European model of SATB boy-choir singing known in Europe for Centuries. The ABC provides artistic training for over 120 boys and young men from the age of 4 to 22 in four choral centres across Newfoundland. The repertoire includes both traditional and modern works of both Canadian and International composers, famous classical compositions from all musical periods and large choral works, Newfoundland folk songs, contemporary music and choral arrangements of popular music.
Along with the Atlantic Boychoir, we were also delighted to be hosting The Australian Rugby Choir. They aim to promote singing in the community through participation at rugby matches and other community and charitable events. The Australian Rugby Choir formed as a choir to provide half time entertainment for the ACT Brumbies games in the newly formed 'Super 12' Rugby Union competition. The choir first sang at the home game of the ACT Brumbies in March 1996. During that same year the choir sang both national anthems with great distinction when Australia played Wales. Since then, the Choir has performed at every Brumbies home game and has also performed at Wallabies matches in Canberra, Sydney and Brisbane and at the Brumbie's game against the British Lions in 2013. A regular commitment of the Choir is singing at the Australian War Memorial.
Familiar to all is the Cornish contingent who joined us for the concert. Cornwall Boys Choir, funded by Cornwall Music Education Hub is a network of children's choirs for singers aged 3-19 throughout the county as well as Eight In A Bar. Originally formed as an octet 30 years ago, it has now doubled in size enabling it to expand its repertoire and tackle some more complex and varied music.
Following the concert, everyone made the journey to The Penzance Astro Park to meet new friends and enjoy a glass of lemonade and a sumptuous banquet laid on by our very own Mousehole Ladies Committee. Thank you ladies for providing such a wonderful spread to honour our friends from home and abroad and thanks to all the choirs who joined us for a truly memorable evening.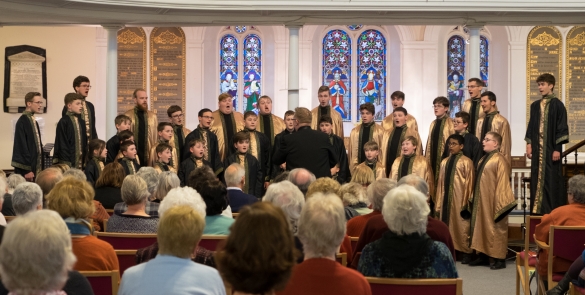 The Atlantic Boychoir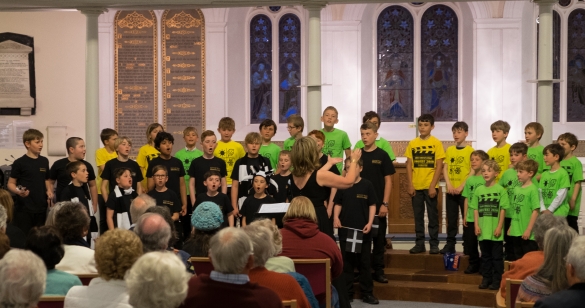 Cornwall Boys Choir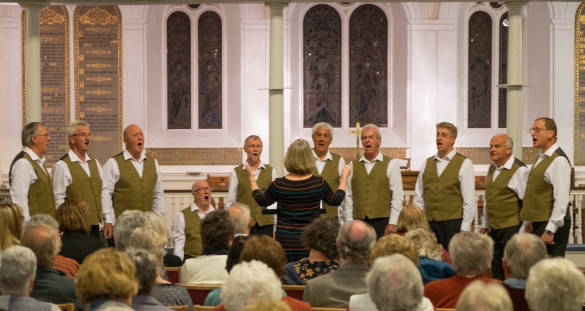 The Australian Rugby Choir